London, 04 October 2022: Fugro and McKenzie Intelligence Services act quickly to aid Hurricane Ian recovery in Florida
In partnership with McKenzie Intelligence Services (MIS), Fugro has completed a rapid response mapping project in southwest Florida following Hurricane Ian's destruction in the state last week. The project involved acquisition of high-resolution aerial imagery over Port Charlotte and Fort Myers, two of the state's hardest hit communities where assistance is most needed . MIS is using the post-disaster imagery to perform fast and accurate damage assessments, which will allow insurance companies to help their customers financially recover from this catastrophic event as quickly as possible.
The project was accomplished within days of Hurricane Ian making landfall and represents the first collaboration between Fugro and MIS since announcing a strategic partnership earlier this year. Mobilising to the project site within 24 hours of notice to proceed, Fugro began acquiring aerial imagery on Friday with operations continuing through the weekend. Project imagery was made available to MIS within 24 hours of each flight, complementing their existing imagery and data sources, and feeding into their damage assessment work in the delivery of loss analysis via their Global Events Observer (GEO) platform.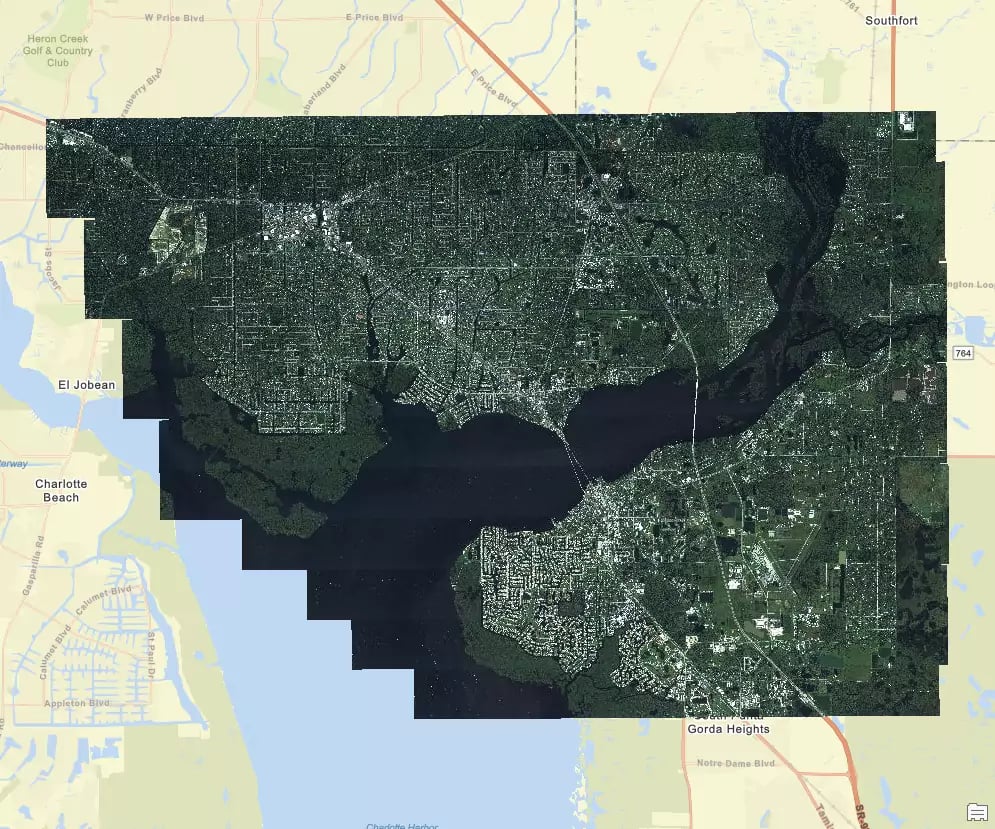 Louise Jones, Head of Intelligence for MIS stated: "Fugro have been excellent partners as we respond to the devastation caused by Hurricane Ian. Their rapid response and high quality imagery has been a huge help to our Intelligence team, allowing our analysts to produce accurate and timely assessments of the severity and cause of damage."
Keith Owens, Commercial Director of Remote Sensing and Mapping for Fugro in the Americas stated: "Responding to a disaster is never easy, but it is critical work. We are proud to have partnered with MIS on this project, contributing to a timely and accurate post-storm analysis that will make a meaningful difference in the communities where we worked this past week."
-End-
For press related enquires please contact:
Fugro:
Shannon Earl
[email protected]
MIS:
Simon Hayes
[email protected]
About Fugro
Fugro is the world's leading Geo-data specialist, collecting and analysing comprehensive information about the Earth and the structures built upon it. Adopting an integrated approach that incorporates acquisition and analysis of Geo-data and related advice, Fugro provides solutions. With expertise in site characterisation and asset integrity, clients are supported in the safe, sustainable and efficient design, construction and operation of their assets throughout the full lifecycle.
Employing approximately 9000 talented people in 59 countries, Fugro serves clients around the globe, predominantly in the energy, infrastructure and water industries, both offshore and onshore. In 2021, revenue amounted to EUR 1.5 billion. Fugro is listed on Euronext Amsterdam.
About MIS
MIS accelerates disaster relief and economic recovery when people and businesses are most in need. We empower insurers with trusted intelligence to respond to catastrophes, whether natural or man-made. Our clients have realised the following benefits:
Rapid quantification of potential exposure and concentration to an event, enabling lower administrative costs with efficient claims reserving, triage and adjuster deployment
Proactive risk mitigation, delivering reduced claims costs and improving insured satisfaction and retention
Reduced cycle times between cross-functional teams operating from a single source of truth, improving operating costs and facilitating improved stakeholder communication
Evidence-based assessments to support complex claims, significantly reducing overall claims costs for both insurers and reinsurers