InsureTech Connect Vegas 2023 has generated considerable anticipation in the past few months, and as a flagship industry event, it certainly delivered. Drawing attendance from over 10,000 insurance professionals, the three-day conference provided a platform for the exchange of expertise, the exhibition of innovative strategies, and the promotion of solutions within the insurtech space.
With a well-curated schedule of presentations, keynote speakers, demos, breakout sessions, and more, the ITC programme had no shortage of insightful content. The MIS team found themselves fully engaged and amid many educative opportunities, all while embracing the dynamic atmosphere that only a venue like Las Vegas can provide. Topics ranged from the optimisation of claims processes through leveraging AI to the strategic significance of partnership and collaboration in the growth of insurtechs.
We were thrilled to have the opportunity to meet and engage with so many insurance and insurtech leaders from across the globe. Being state-side, we always look forward to reconnecting in-person with our US-based partners such as Brush Claims as well our many friends and data providers. These connections allow us to develop a further understanding of what the industry needs from intelligence providers, giving us an opportunity to reinforce and improve our offerings.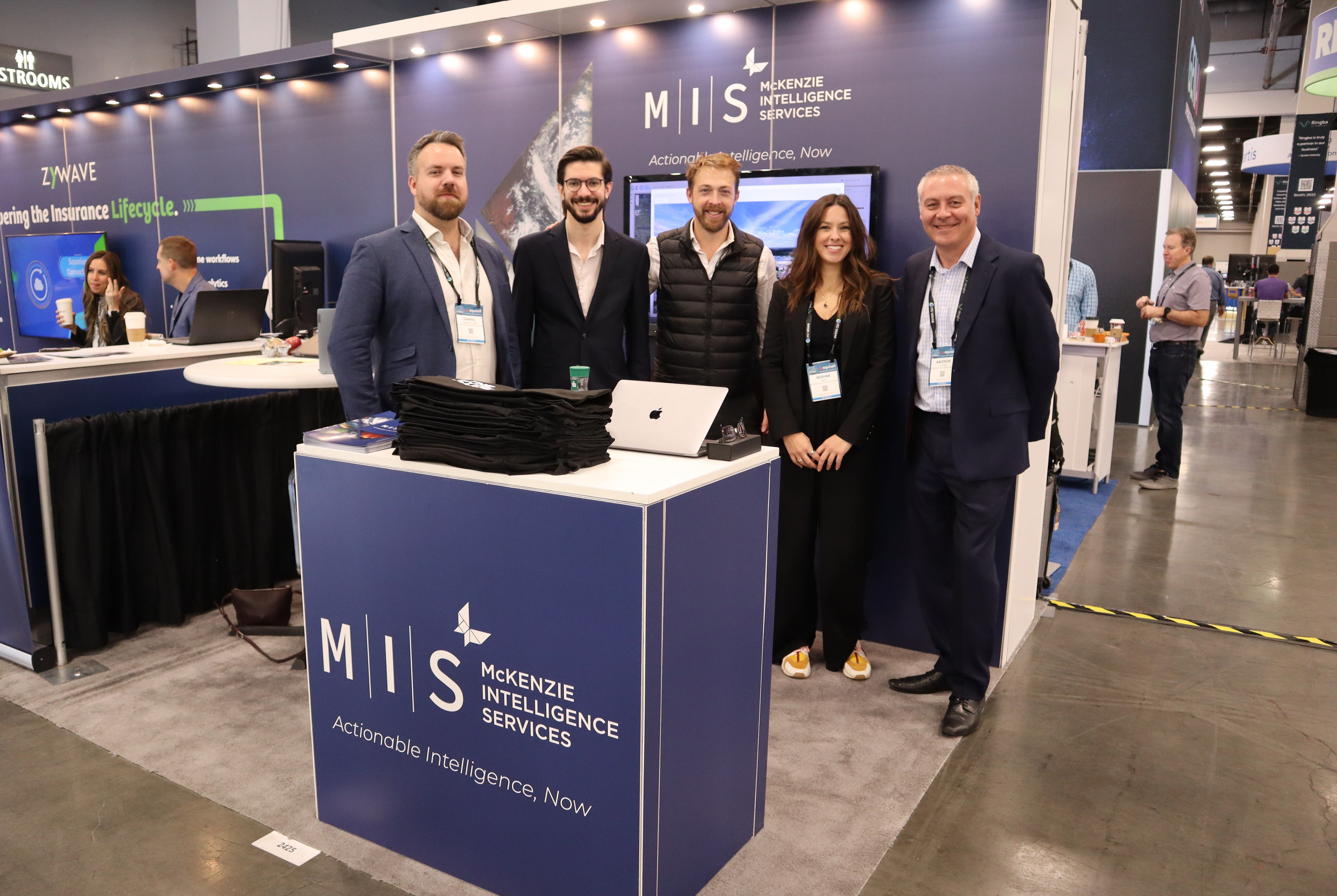 Our trusted team: (left to right) Daniel Grimwood-Bird, Matthew Patience, Dominique Morizet, Rosina Smith, Andrew Duttine
Our Chief Product Officer, Rosina Smith, took the spotlight in interviews with FF News and Insurance Knowledge Hub. She provided a comprehensive overview of MIS's recent endeavours, ranging from accelerating post-catastrophic event intelligence for exposure and claims teams to outlining our objectives for providing solutions within the insurance space. Keep an eye on FF News and IKH channels for Smith's and other exclusive ITC interviews.
And last but certainly not least, we were honoured to sponsor the Women in Leadership Forum which took place at Mandalay Bay's top floor Foundation Room. Against the backdrop of panoramic views of the city, influential female leaders within the industry convened to discuss the importance of women assuming leadership roles in our industry. In recent years, these women have made strides by founding and leading successful businesses. Each speaker and panellist delivered words of encouragement, reinforcing the importance of continuing to empower women in insurtech and across the broader workforce.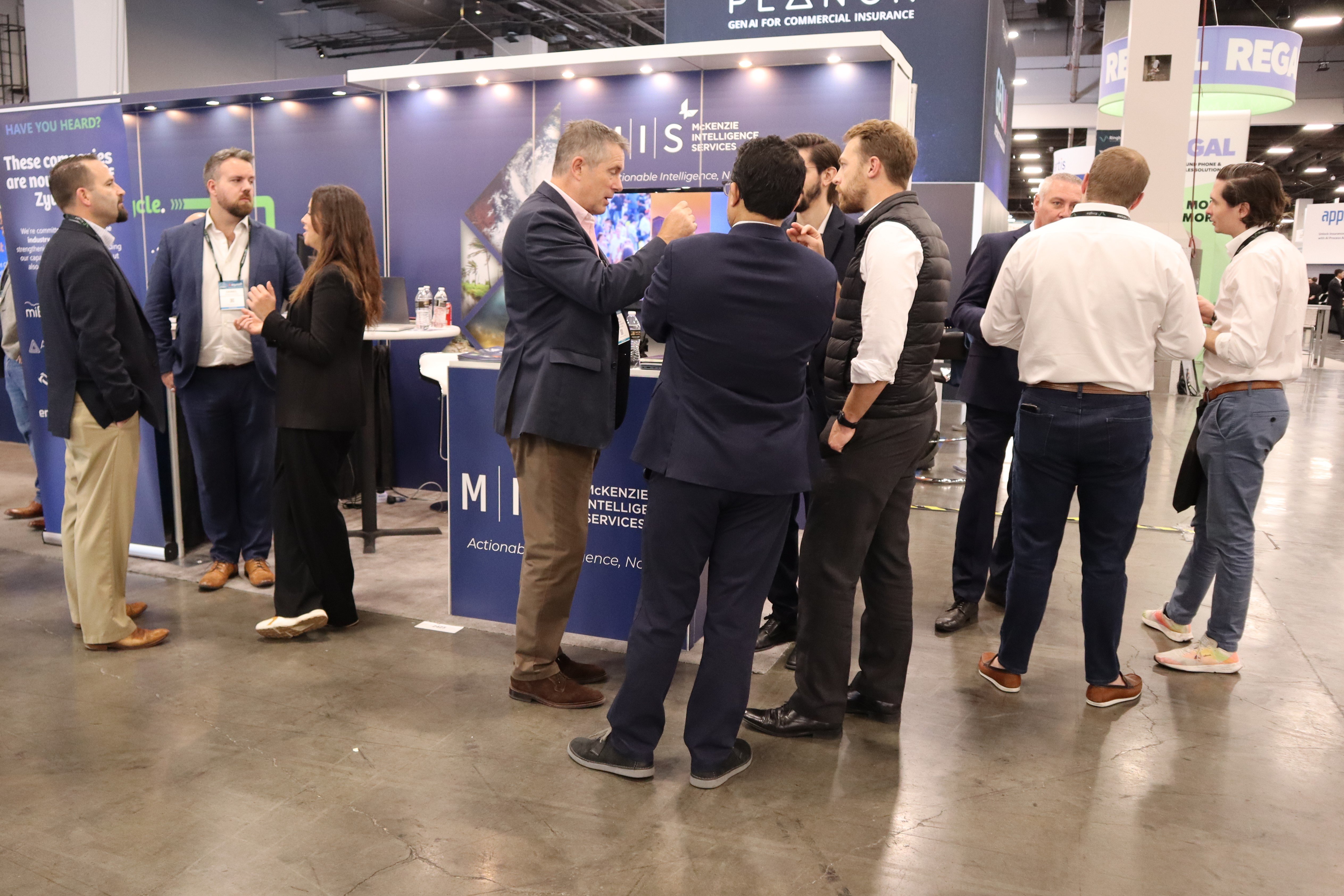 Never a dull moment at the MIS booth
If you missed us in Vegas and would like to learn more about the solutions we offer, book a meeting with our team today.